OFFICE OF THE MUNICIPAL MANAGER
DR NHLANHLA J SIBEKO
MUNICIPAL MANAGER
The Office of the Municipal Manager comprises of five specialised units i.e. Performance Management, Integrated Development Planning, Communications Marketing & Outdoor Advertising, Internal Audit and Risk Management
---
CHIEF OPERATIONS OFFICER
NATHI MTHETHWA
The City of uMhlathuze has followed the model of many successful companies by appointing its first ever Chief Operations Officer in a proactive step to provide strategic support to the Municipal Manager and improve efficiencies with the Municipality. Nathi Mthethwa joined the Municipality at the beginning of April and brings with him 19 years of practical experience in the Local Government sector, a string of impressive qualifications, as well as a strong personal drive as a local government activist. He lived in both the rural areas and townships, and he grew up with the burden of no water, no electricity, the toilet bucket system, gravel roads, grey water running down the streets, two street lights in a 1km radius, waste removal was inconsistent and illegal dumping was rife. Mr Nathi Mthethwa who has dedicated his studies and career to being a local government activist and who is mindful of the plight of the vulnerable sectors of society who need and rely on government support. Amongst his qualifications he holds a Masters' in Business Administration (MBA) and is currently completing a Master of Philosophy in Urban Infrastructure Design and Management at the University of Cape Town. During his career he has worked for different municipalities and the Department of Local Government and Traditional Affairs (now COGTA) where he served as the Director of Urban and Rural Development for the Coastal Region in Durban. However, it was in 2005 when his career path took a steep trajectory when joined the City of Johannesburg, South Africa's largest metropolitan with 260 councillors, 130 wards, a budget in excess of R45 billion, 13 municipal-owned companies and a staff complement of 30 000 people. He has also worked for the City of Ekurhuleni. After holding the positions of Regional Director of Community Services and later Regional Director of Urban Management and Inner City Regeneration, he was appointed to the Office of the Executive Mayor where he served as Group Head of Group Citizen Relationship and Urban Management reporting directly to the City Manager. As such a large part of his career has been focused on local economic transformation, development of alternative service delivery models, business excellence, customer centric organisations and operational efficiencies and it is this experience that he plans to use so that uMhlathuze can realise its potential as a "Global City of the future" characterized by socio-economic inclusion. While many see moving from a big metro to a medium size City as a step backwards, Nathi knows the City well and he is excited by the move because apart from bringing him closer to his family, who live in the City, the Municipality is gearing for a growth phase and unprecedented change, and is poised for great things. Cities like Durban,Johannesburgand Cape Town have become saturated. The country is looking for new growth areas and we need to put uMhlathuze on the map. As a portcitywe already enjoy international interest and the establishment of the IDZ showseffortby Government to leverage industries and promote black industrialists." He believes uMhlathuze has strong potential due to its status as a city with its own port,IDZand university as well as strategic corridors and nodes, which can be used to attract investors and create a strong catchment area for development so that we can decisively arrest unemployment and poverty. "As the largest City in northernKwaZulu-Natalwe are strategically located to do greater things albeit with more speed." Not one to seek out the limelight,MrMthethwa prefers to roll up his sleeves and work to make real differences behind the scenes. He's a strong promoter of service delivery and believes all communities of uMhlathuze deserve the same high standards of service and that officials should have a sense of accountability and serve diligently and with great enthusiasm. So while you may not always see him around you can be guaranteed of seeing the effects of his hard work.
---
INTEGRATED DEVELOPMENT
PLANNING
ZODWA MDLULI
IDP MANAGER
Integrated Development Planning unit is one of the transversal units housed in the office of the Municipal Manager. their primary function include, facilitation and coordinating the development of the Integrated Development Plan, and other two newly added functions being the facilitating and coordinating the development of the Corporate Plan and Facilitation and ensuring functionality of Intergovernmental Structures established. All key functions are performed in collaboration with all other line departments, since their function is cross cutting.As the unit their key priority is to continually improve the credibility of the Municipal Integrated Development plan, by championing the development of Sectoral Plans in an integrated and logical process. Further it their priority to ensure alignment between IDP, Budget and Performance Management and that all projects within the IDP are implemented for the betterment of people's lives.In producing a credible IDP, the unit works tirelessly to ensure proper planning and coordination. Various structures have been established to ensure proper Co-ordination; this includes the IDP Steering Committee.Our role is very important towards the growth of the City, if the IDP is not credible and poorly implemented Service Delivery can be compromised. However with City of uMhlathuze our IDP is implemented and hence the accelerated rate of Service Delivery is witnessed and acknowledged by local communities The 2015/2016 IDP was rated as one of the Most Credible IDP's amongst the 61 KZN M

unicipalities. The MEC for Cogta recognised such achievement with an award to

uMhlathuze Municipality for producing an IDP that has remained in the Top Ten and

Most Credible IDP in KZN for 3 consecutive years. National Treasury, through Benchmarking Exercises have commended the municipality for producing an IDP that aligns with Government priorities and most importantly our Municipal Budget as well

being fully aligned to the IDP.
---
INTERNAL AUDIT
NOMVELISO MTHEMBU
CHIEF AUDIT

EXECUTIVE
A Certified Internal Auditor (CIA) with 10 years experience in Local Government. She has previously worked at as the Auditor General of SA and uMhlathuze municipality's Finance department before being promoted to the Internal Audit Unit.The internal Audit Activity provides an independent and objective assurance and consulting activity designed to add value and improve the municipalities operations.The internal audit section helps the municipality accomplish its objectives by bringing a systematic, disciplined approach to evaluating and improving the effectiveness of risk management, control, and governance processes. In fulfilling its mandate as per the above, the IAA will conduct an assessment and an evaluation of the adequacy and effectiveness of governance, risk management and internal control processes for the municipality. As the chief audit executive, it is a requirement to belong to the professional body of auditors, The Institute of Internal Auditors (IIA) SA where we are appraised of changes and new developments within the profession to ensure relevance through professional development. IAA of the municipality also operates in terms of the Institute of Internal Auditors' (IIA) mandatory frameworks including the Definition of Internal Auditing, the Code of Ethics, and the International Standards for the Professional Practice of Internal Auditing (Standards) and any other relevant laws and regulations applicable to uMhlathuze Municipality. Strategic and Annual operational plans are aligned to organizational strategic plans and are risk based to ensure applicability and relevance in achieving organizational objectives. Proper planning and communication also ensures that our performance is at optimum. The current establishment is on a co-sourced relationship with the Chief Audit Executive internally appointed who manages and oversees the functions of internal audit, supported by external audit firms responsible for the performance of the duties and functions of internal audit.This, however, is a three year phase-in plan where the unit will thereafter be fully insourced. During this phase-in plan, we would effectively facilitate transfer of skills to our internal resources. That way we are able to obtain and retain the skills on a going concern basis.
---
ENTERPRISE RISK MANAGEMENT
SHAYLENE ADONIS-

CHIEF RISK OFFICER
Enterprise Risk Management (ERM) is a process affected by Council, Management and other personnel, applied in strategy setting and across the Municipality, designed to identify potential events and factors that may affect the Municipality. The aim is to manage risk to acceptable levels and to provide reasonable assurance regarding achievement of organisational objectives.
Risk management as a discipline is a vehicle for management to continuously assess its ability to meet and exceed set objectives. Through continuous risk assessment, threats and opportunities are identified and acted upon to ensure that the organisation delivers on its mandate.The Chief Risk Officer as a representative of the City of uMhlathuze, is a member of The Public Sector Risk Management Forum which is established and coordinated by National Treasury, as well as of the Institute of Risk Management of South Africa (IRMSA). The wealth of information available on the worldwide web is also an important source of information for the discipline, in particular- social media which is a leading area of mass influence over thinking in all aspects of life. While most people see Twitter, for example as a time waster- it's how you use it that counts. Simply following leaders in ones field of expertise provides daily accessible insight at ones fingertips so that benchmarking with best practice across the world becomes a daily occurrence. In order to grow, one must be able to adapt to change- which is a constant, especially in an environment such as a Municipality, and an opened mind and a positive attitude go a long way in this regard. It is important to have an indepth understanding and personal ownership of the organisational vision, mission and strategies and to keep oneself informed of changes at all times.Due to the nature of my work, I am fortunate to have a broad view of all business aspects through risk assessment and ongoing engagement with various levels of Management, which keeps me current and able to perform in line with organisational requirements" said Adonis.ERM creates value by enhancing service delivery. Every entity, whether for profit or not, exists to realize value for its stakeholders. Value is created or eroded by Management decisions in all activities from setting strategy to daily operations of the organisation. ERM contributes to orgsaniational excellence by enabling Management to deal effectively with potential future events that create uncertainty; and respond in a manner that reduces the likelihood of downside outcomes and increase the likelihood of upside outcomes.
---
COMMUNICATIONS, MARKETING
AND OUTDOOR ADVERTISING
MDU NCALANE-MANAGER
City Communications plays a critical strategic central role to disseminate and cascade council resolutions and programmes to relevant internal and external audiences

through proper and formal mediums of communication timeously.

The vision and the mission of the City of uMhlathuze ought to be carried to greater

heights through robust marketing and promotions in order to achieve its objectives of

being a port city that is hard at work and poised for economic growth and

beneficiation to its people.

The City is on a drive change the landscape for the better through catalytic projects

that will see the relocation of its regional airport and the development of an Airport

City, development of the International Convention Centre (ICC) with a shopping

complex and entertainment amenities, state of the art world class water front,

container terminal and harbour expansion, The Ridge up market suburb and many

others.

These projects will transform the look and feel of the City and shall certainly position

the city into attracting tourists as well as investors while creating jobs and beneficiation

for the local business community.

Communications and Marketing therefore plays a central role in packaging all these

products and services then sell them to different markets to solicit strategic

partnerships for investments.
The Communications unit is the custodian of The Brand City of uMhlathuze. This unit

has a sole role to promote, protect and develop The Brand through different creative

programmes and awareness activations.

The City of uMhlathuze demographics dictates massive effective public relations and

media campaigns in order to meet expectations, communicate services and product

offering, facilitate feedback from stakeholders, sector groups, companies and

multilingual and multi-racial communities living side by side in the city.The City of
uMhlathuze demographics dictates massive effective public relations and media

campaigns in order to meet expectations, communicate services and product offering,

facilitate feedback from stakeholders, sector groups, companies and multilingual and

multi-racial communities living side by side in the city.
---
ORGANISATIONAL PERFORMANCE
MANAGEMENT UNIT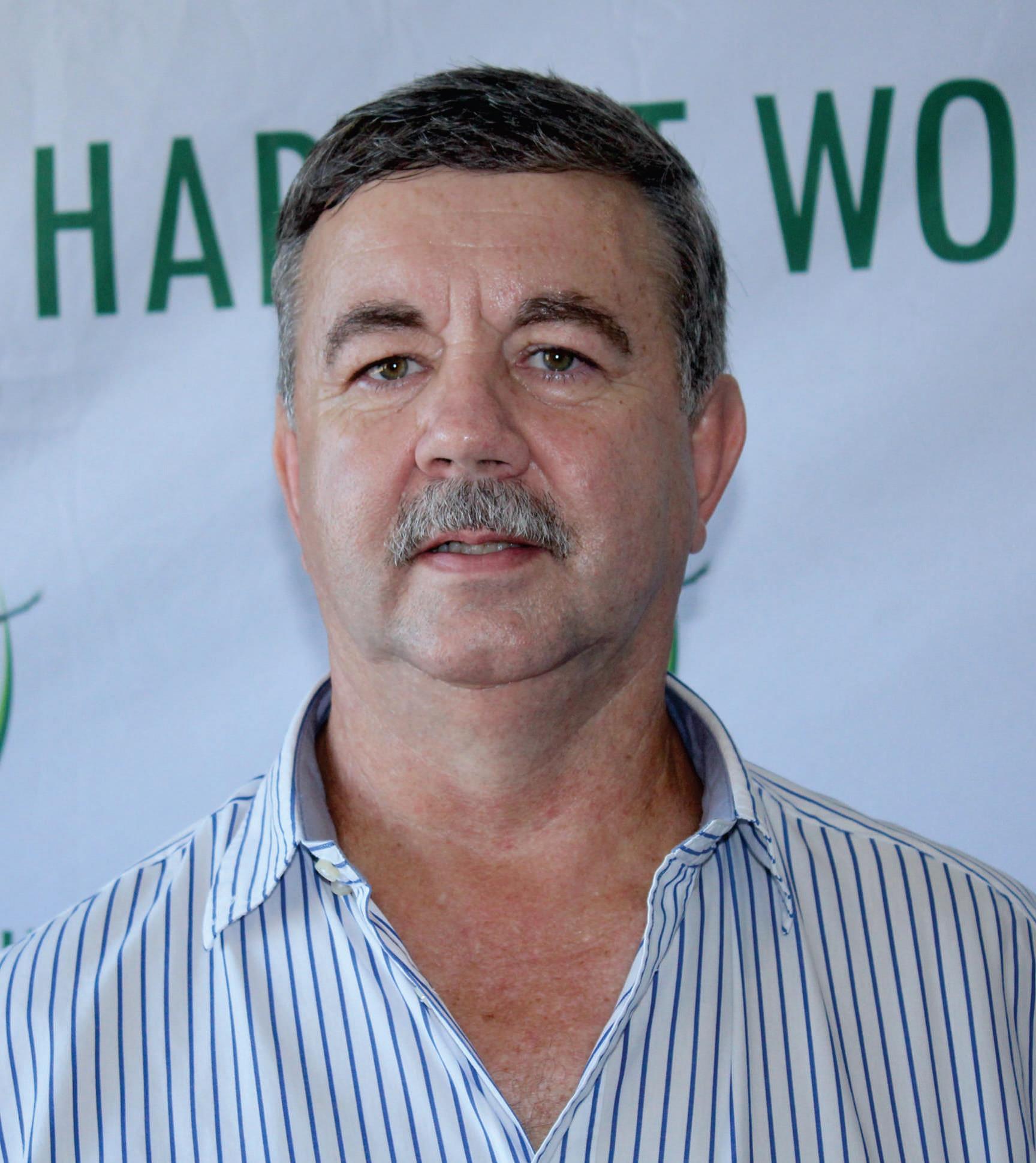 DENYS MYBURGH- MANAGER
The PMS Unit coordinates all activities for the monitoring, measuring

and reporting of performance achievements set out in the organisational Performance Scorecard and Departmental Performance achievements as set out in the Service Delivery Budget Implementation Plan (SDBIP).The unit is continuously studying improvement opportunities,participating in workshops with various organs of state, attending of seminars and training sessions to stay abreast of development and provides guidelines and information on best practices on Performance Management and ensure implementation and management thereof at the municipality to ensure continuous improvement on service delivery

to the community.