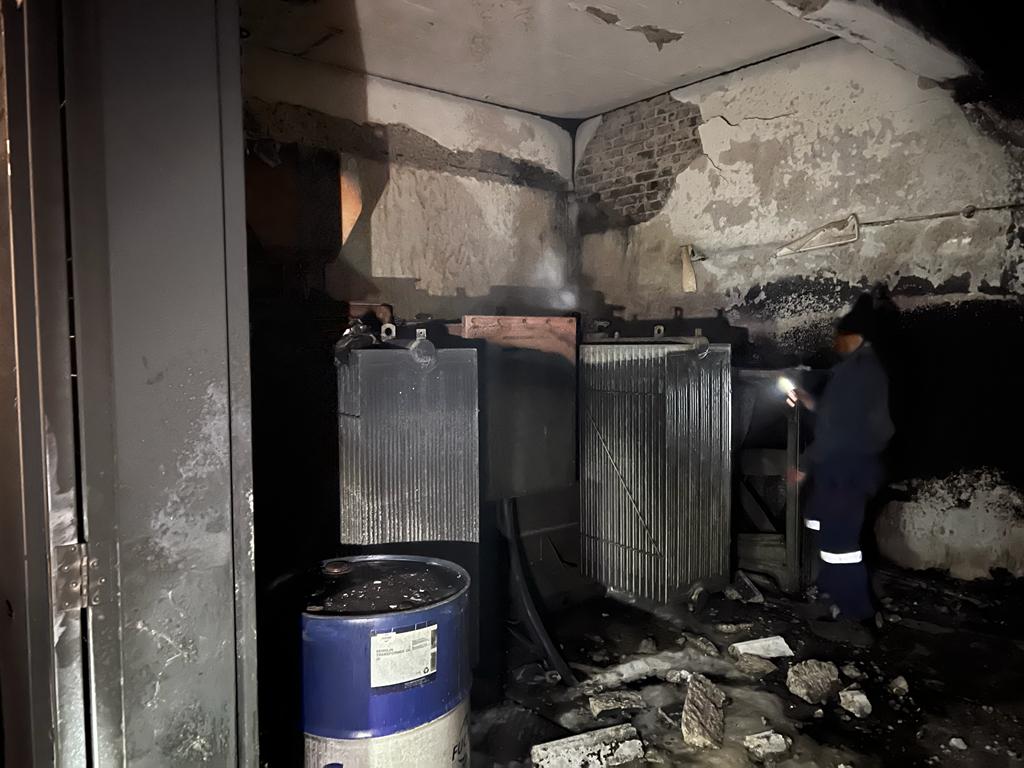 Please note that the eSikhaleni water treatment plant is sadly off due to fire incident that took place last night. Water supply to eSikhaleni cluster (eSikhaleni Township, Vulindlela, Felixton, Madlankala, Gobandlovu, Mkhwanazi North and South) will be interrupted. Community is encouraged to store water.
The Municipality will be working hard to restore water supply as soon as possible.
Extent of damage at Eskhawini WTW. Both Generators were not affected however the generator control panel got burnt. 2,5MVA transformer completely burnt. Control panel for HLPs and Raw Water completely burnt.
All interconnecting cables for Generators, Transformer and MCC burnt. Control panel for dewatering pumps burnt. Contractor appointment through UMH438 is attending to the breakdown. Contractor has been instructed to provide the petrol pump to prevent basement flooding. 2 x 315kW motors also got burnt.
The City of uMhlathuze Municipality is working on removing restrictions at eSikhaleni cluster, (ward 12,13,14,15,16,17,18,19,20,21,22,30 and 34). Water supply will be controlled through PRVs (pressure regulating valves), this device controls water flow hence some part of eSikhaleni will get water and other part will have water at a low pressure. Community is encouraged to inform the City if they are not getting water. Water supply is expected not to be interrupted throughout the day. Currently low lying areas are fully getting water and this should improve in the afternoon on other areas.
This is try and error method, so community feedback is welcomed so that necessary adjustments could be done on the system in order to achieve the main goal, which is affording the community of esikhawini uninterrupted water supply over weekend's as a starting point.