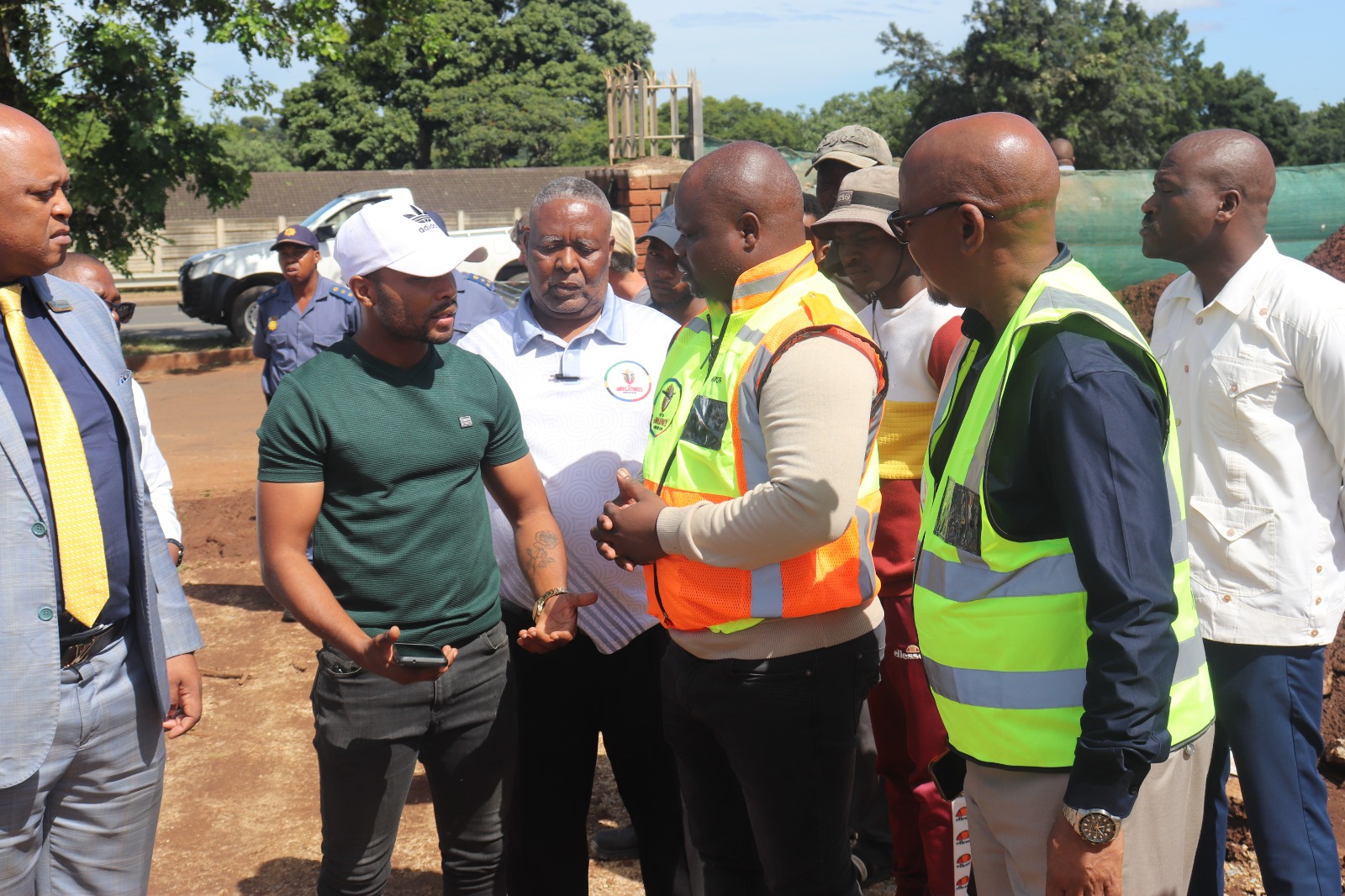 MEDIA ALERT
03 APRIL 2023
SEVERE THUNDERSTORM AT THE CITY OF UMHLATHUZE!!
The City of UMhlathuze has experienced severe thunderstorms, accompanied by heavy rainfall and wing.
This has subsequently affected different wards, causing structural damages, trees falling resulting to road closure, family displacement as a results of houses that are damaged.
Structures affected includes households in different wards, municipal buildings such civic centre in eMpangeni, Fire Station in eMpangeni, Richards Bay Airport, many private businesses and hospitals.
Many roads are currently closed or rather affected in eMpangeni and Ngwelezane as a results of trees that fell on the road. Disaster response teams are on the ground removing cutting and removing trees.
It bears noting that because of a number of trees that fell teams may not cover all areas at once, there drivers are encouraged to drive with caution and be alert.
Should anyone be affected please contact the following emergency numbers for Fire and Rescue and Disaster Management Services,
Emergency Numbers are,
035 797 3911
035 907 5722
035 907 5723
072 834 8128
Alternatively, you may contact your councillor. Tomorrow morning the team will conduct assessment of damages. Already Councillors and officials are on the ground trying to provide immediate assistance to those affected the most.
It is worth noting also that, there is one person who has passed on at the Five Ways Mall in eMpangeni while two are injured.
We have areas such as eSigisi, eMacekane, eNseleni, eMhlanga that have been affected where roofs were blown away.
Reports are still coming in, however also in eMhlanga there were two injuries reported. Currently we have no one in our Halls, but those whos houses were affected opted seeking shelter from their neighbors.
For more media related enquiries contact the Communications Manager Mr Bongani Gina at 0712173037.
Ends.